ACR has been winning the search engine game for over 10 Years. We will out-rank your competitors with guaranteed results.
Call Us Today: 864-504-5326
Contact Us Today for a 100% Free Consultation
WHY SEO IS IMPORTANT FOR LAW FIRMS AND ATTORNEYS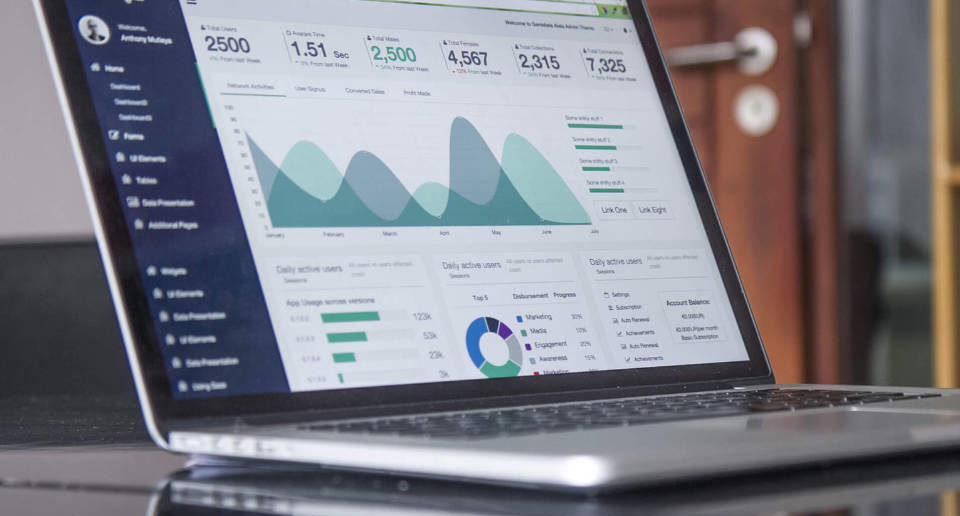 Whether you have a website or not, you'll need a Law Firm Search Engine Optimization (SEO) service if you want to be seen and heard. It is imperative that your business is optimized for organic search, so you can attract potential clients. Using SEO techniques is essential but implementing them requires a lot of technical knowledge and time. Outsourcing this part of the marketing strategy will be more cost effective in the long run and can help you attract more clients.
Google is the most popular and important search engine, and it's also the most important for law firms. It has between 87 and 93 percent of the market, and it's even higher on mobile devices. That means that appearing near the top of a search can result in more traffic to your website and more opportunities to connect with potential clients, which can lead to more business. While a Law Firm SEO service can't provide you with leads through your website, it can help you build a strong online presence that will help your firm stand out and improve your ranking on the search engines.
Our Search Engine Optimization and web marketing services focus on bringing your targeted audience to your website. We monitor all key metrics and fix issues pertaining to on-page SEO and off-page SEO. We conduct extensive outreach to gain authority recommendations for your firm from leading web sources to build the authority necessary to out-rank your competition in all major search engines.
WHY OUR LAW FIRM SEO SERVICE IS SUPERIOR
ACR has a team of SEO experts that work relentlessly at understanding search engine algorithms. Our team understands search dynamics, search intent, and the key factors that make search engines want to rank your website above all others. We combine strategically written content and authority citations from other authority websites to boost your firm's position in the search engines. We utilize comprehensive search engine data to analyze your competition and capitalize on their successes or failures. We conduct a comprehensive analysis of your law firm's website to ensure all content and structure are 100% maximized for the best SEO results. With our experience and proprietary data analysis, we can determine the level of difficulty in your market and provide an estimated timeline to achieve the results you expect. Our service is guaranteed to improve your rankings in the search engines and to see an increase in traffic within 6 months. Get a free consultation today >> Call 864-504-5326 or CLICK HERE to setup a free consultaion.
WHAT ACR SEO SERVICE CAN DO FOR YOU
ACR's SEO service will offer you a content plan and an outline that will help you tell your stories in a systematic and organized manner. While a legal firm SEO service will help increase your website's visibility, you need to focus on your areas of expertise, so that potential clients can easily find them. A good blog strategy will include topics that are timeless, seasonal, and relevant. While this can take some time, it's essential to create a regular flow of new business.
Our Firm SEO service will help you optimize your website for specific keywords. These keywords are more common and more specific than the average search. Our SEO service will make sure that your website gets a good search engine ranking and attracts as many prospective clients as possible. The most crucial factor is to rank high for the keywords that your target market is using. As many searchers don't bother looking past the first page of results, ensuring your website is on the top page is the key to winning clients and increasing profits.
Organic traffic is essential in law firm SEO. The number of visitors is the most important metric, but it is not always easy to track. It is also important to track the number of leads that come from each campaign. The more people who see your website, the more people will contact your law firm. By getting the right traffic, you'll be able to increase your practice's visibility and generate more new clients. It is vital to make sure that your website is optimized for SEO and your target market's needs.
ORGANIC SEARCH IS THE MOST QUALIFIED AND COSTE EFFECTIVE TRAFFIC YOU CAN GET
Organic search traffic is the best way to attract new clients. It is the most cost-effective form of marketing, and it is the best way to increase your business. The right law firm SEO service will make sure that your website gets the right amount of traffic. It will be able to generate more revenue than the traditional advertising methods. It will also make your site more responsive and give your website an edge over your competitors. There are many other ways to optimize your site for organic search, but there are a few key things you should remember.
Before hiring a Law Firm SEO service, make sure you have installed Google Analytics and Google Search Console. Those are the two tools that will help your website get ranked in the search engines. It is also important to have a clear SEO strategy for your website. It will make sure that you are visible to potential clients and increase your website's traffic. It will also help your potential clients find your website. When people are searching for legal services online, they are looking for law firms, and they tend to look for them on page one.
GET A FREE COMPREHENSIVE SEO CONSULTATION TODAY
Inbound content marketing is a crucial part of law firm SEO. Inbound content marketing improves rankings and traffic, and if your website isn't getting enough traffic, it will fail to get any business. Getting ranked in the search engines is essential, but SEO isn't enough. You need to be found in the right places and be found by the right people. A Law Firm Search Engine Optimization Service can help you achieve this goal. Get a free consultation today >> Call 864-504-5326 or CLICK HERE to send us a message.