Hey there? Are you running a small business? Do you want to get more clients around the globe? If yes then you need to do the marketing of your small law firm.
What is marketing?
Marketing can be defined as the set of institutions, processes, or activities which are responsible for offer exchanging, delivering, and communicating among the clients, society, and partners at large.
What is Law Firms Marketing?
It can be defined as a law firm consisting of a few attorneys depending on the geographical area of the firm.
Define small law firm marketing?
If you talk about the small law firm having a limited budget then the marketing can be defined as the process of targeting and gaining the clients that reside near them through Search Engine Optimization (SEO).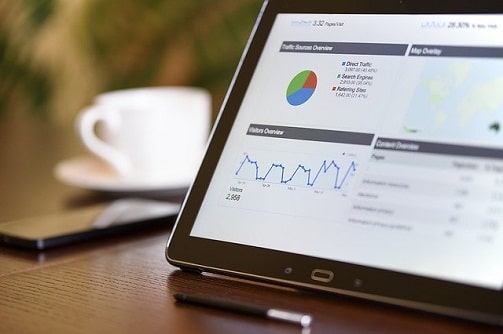 Can a small law firm survive and stand out?
Working in a small law firm can be a daunting challenge as your competition is with the large firms having a large amount of budget and a huge flow of clients. Makin a small law firm survive and stand out is not a difficult task. It can be done through careful planning, smart budgeting, and a powerful and wise strategy.
At ACR we help a small law firms to sand out by building a website for your firm and handling the search engine optimization for your site.
ACR has a huge collection of success and growth stories of their clients as working with a small law firm is a part of our daily work. At ACR we provide the full knowledge of a small law firms marketing to our valuable clients.
How do we work? It is simple, with our extensive knowledge in the field of marketing we provide our clients with the marketing plans that will lead them to achieve their goals.
The following are the ways that we use to help our clients to lead their small law firms.
Building a website for your small law firm
Digital marketing of your small law firm
Direct mail marketing for your small law firm
Making a powerful growth plan for your small law firm
Building a website for your small law firm:
It is well known that quality is more important than quantity. Taking care of your budget we will create an eye cheering and compelling site for your small law firm which will be budget-friendly and content-based.
For a successful small law firm, your website should have the ability to track traffic and potential clients to your site. To make the people trust your website, add some of your reviews and pictures to let clients know who you are and why you are best. For the effective small law firm marketing website should have the following characteristics:
Speed
Responsiveness
WordPress based website
Security
No duplicate content
Optimization
Error-free site
Structured data
Light Framework and Theme
Customer Reviews
Dedicated or fast hosting
Call tracking system
Yoast SEO plugin
Responsive site structure
Why I need a website for my small law firm?
The world remembers the stories more than any things. Surely every business has an encouraging and unique story of it and extensive experience in the specific area of law that people are interested to know about. We will design the website with a strategic plan that will depict your brand's story.
Are you thinking that which type of content should your website contains?
The answer is very simple. A website is based on content and the content is written based on keywords. Simply choose the topic and keywords with the highest rank and competition. Writing content is a daunting task so hire the writer who is experts in this field of writing keyword-based content. Be careful about the topics every topic should consist of a detailed description to answer the clients about their questions.
Digital marketing for law firms:
With the use of the internet, social engines, and mobile phone digital marketing for law firms help the small law firm to reach the potential clients. During the development of your site where our development teams are busy building your site, we will provide you the digital marketing services for your website too to get the potential clients. Which ways are involved in digital marketing by ACR? We provide you with the SEO, law firm directories, and PPC to optimize your site.
What is Search Engine Optimization (SEO)?
SEO is the most successful approach to get the most potential clients for your site through optimizing the search engine result page.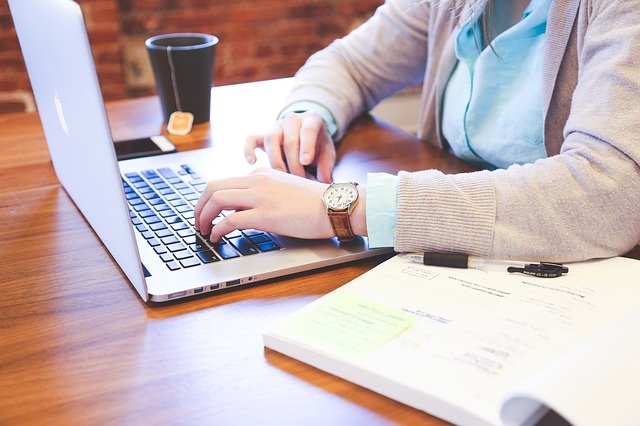 Law Firms marketing Directories:
It is the way (free or paid) to put your website on the map that will then guide the potential clients to your site that are around you and searching for a law firm near them. Through law firm directories we manage the online presence of your small law firm marketing.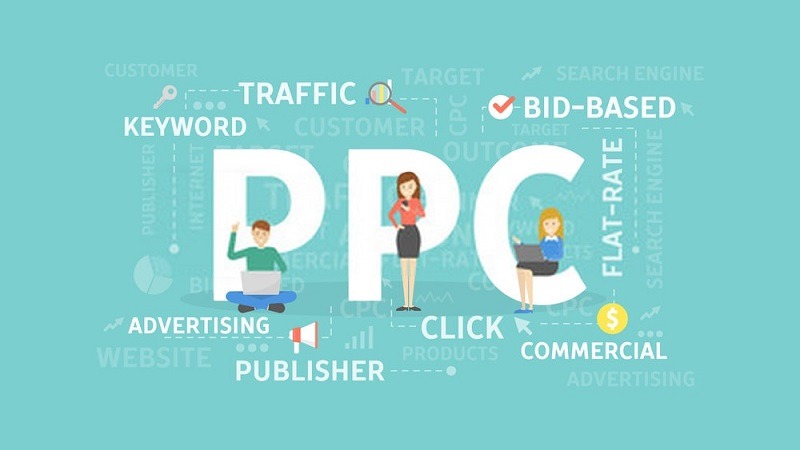 What is PPC?
Do you want to get the potential clients for your site immediately? PPC will help you to achieve your aim quickly. At ACR we will recommend the PPC that will be budget-friendly. It is a costly way to get the clients and need the skillset in the particular field of law.
Direct mail marketing for your small Law Firms marketing :
Are you looking for a cost-effective way to reach the most potential clients? Do you ran a small firm and worried about the budget? This is the most budget-friendly way to reach the clients near you or around the globe. Through this way, we target those clients only that want to reach you as it is the most targeted way to get the clients.
Ensuring the ROI (Return on Investment) we focus on both the accuracy of addresses and timeliness. This will help you to start your business in your country and later to expand your business.
Making a powerful growth plan for your Law Firms marketing:
The growth of your business depends on the vision you have about the site. Vision varies from firm to firm. May you want your firm to expand in size and profit or don't want to add geographical area but to increase the profit.
We take a look at the vision and we'll help you to refine it then we will turn it into the growth plan. We will recommend you the website domain name depending on the particular area of law that it covers. Our growth plan will help you to achieve a long term goal or your small law firm. Our growth plans are realistic that will help the small law firm to grow its small businesses.
Our plans, strategies, and tactics for small law firms
Do you want to sketch a clear picture of the aims of your small law firm? If yes then you need to understand these three important factors of marketing.
To run a law firm successfully one should know the difference between the plans, strategies, and tactics. A firm should never rely upon a single method of marketing nor leave it on chance. To visualize your small law firm goals you need to know your firm's plans, tactics, and strategies.
If you are looking for tools, and methods to achieve your goal so tactics will do it for you. Strategies are different from the tactics they are helpful in achieving long term goals.
To achieve your goal through tactics, and strategies you'll need a plan. These three components of marketing together help to achieve the goal. Let us take an example of tactics, strategies, and plan.
Scenario: You want to gain more clients so you want more traffic on the site of your small law firm marketing . So increasing the rate of the traffic on your site is your goal.
Plan: To increase the rate of traffic on your site so creating the more organic back-links on your site is your plan.
Strategy: To increase traffic on your site your strategy will be to improve the SEO of your site.
Tactic: To create the back-links on your site your tactic will be to focus on your link building process.
Well, the tactics, goals, plan, and strategies never remain the same for the firm but it changes from time to time depending on the change in the needs of the small law firm.
Possible ways of Marketing of small law firm
Are you looking for the possible ways in which you can do marketing of your website? Yes, you can do it possibly in two ways that might be online or offline.
The Online sources of marketing
Online source of media includes
SEO
Guest posting
Email marketing
Google my Business
Legal directories
Social media
PPC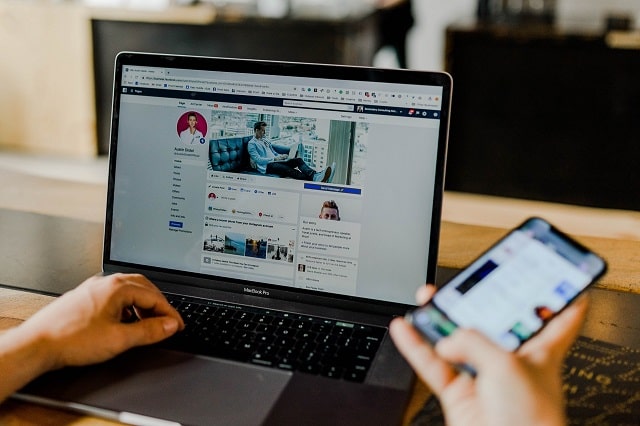 SEO:
Do you want to increase traffic on your small law firm's site? But how is it possible? How people will get to know about your site? Will your site appear on the first page of the search engine?
SEO makes it possible to show your site on the first page of the search engine's result. To rank your website higher on the SERPs you need to make your website search engine friendly. SEO can be further divided into:
What are the possible ways to optimize the site? Keywords, links, metadata, and local SEO are some factors to optimize your site. You can ask the SEO consultant regarding to optimize your site.
Guest Posting:
Do you want people to know your name? Do you want to connect with more readers to read your content? Guest posting allows you to post your content on other's blog or website. Through guest posting, you can gain the high-quality backlink to your website.
Email marketing
If you want to drive more clients to your law firm site then you should start email marketing. Through email marketing, you can target the right clients that will be profitable and valuable.
Google my Business
As we know that Google is the most powerful search engine. Millions of people daily search on the "Google" search engine for their needs. What if someone searches for your business firm? If you want to attract and engage more traffic on your website then create the business profile of your small law firm. It will give you an online presence on Google so your site can be viewed on google map and search.
Legal directories:
Depending on the small law firm's budget you can list your site to paid or free legal directories that will help you to increase your site's SEO and link building.
Social media:
To take advantage of a massive platform with a built-in audience you should create your profile on social media sites like Facebook. For a law firm, it is essential to have profiles on social media sites like LinkedIn, Twitter, and Facebook. These are the places where most of the potential clients like to spend more time.
PPC (Pay per Click):
When people search on the internet they see some ads on the top or other areas of page. PPC are the kinds of ads that offer payment when people click on them. These ads include landing pages that are sent to the newsletter in email marketing. When a lawyer wants to add these landing pages then he should keep in mind that the landing pages should reflect the messages that you want to show in your ads.
Pros and cons of online marketing
Pros:
Access to the global market
Targeting the market is easy
Makes payment collection easier
All-time advertisement
Promotion strategy is cheap
Affiliate marketing
Cons:
High competition
Skillset is required
A lot of knowledge is required
Lack of trust
Offline sources of marketing
When your are marketing your law firm you should not only rely on the online sources of marketing but you should also advertise your firm through offline sources like television (TV) or radio ads or visiting cards etc.
Pros and cons of offline marketing
Pros:
Targeting the market is easier depending on the approach
People trust the offline market more than online
Tangible aspects give it more credibility
Mass approach
Cons:
Needs a lot of time
Costly advertisement
Limited audience
Effectiveness is difficult to measure
Modification is difficult
Short term impacts
Segmentation of small law firm marketing
Having a small law firm with the potential clients is a good idea. When we are marketing our services we should be aware of targeting the right clients for our small law firm.
Targeting the right audience for your marketing is called market segmentation. Marketing can only give you profit if you succeed to target the correct and potential clients that give more profit and revenue to your small law firm.
Depending on multiple factors the market segmentation is divided into the following types of segmentation.
Firmographic segmentation
Demographic segmentation
Behavioral segmentation
Geographical segmentation
Need-based segmentation
Brief Description of small law firm marketing segmentation: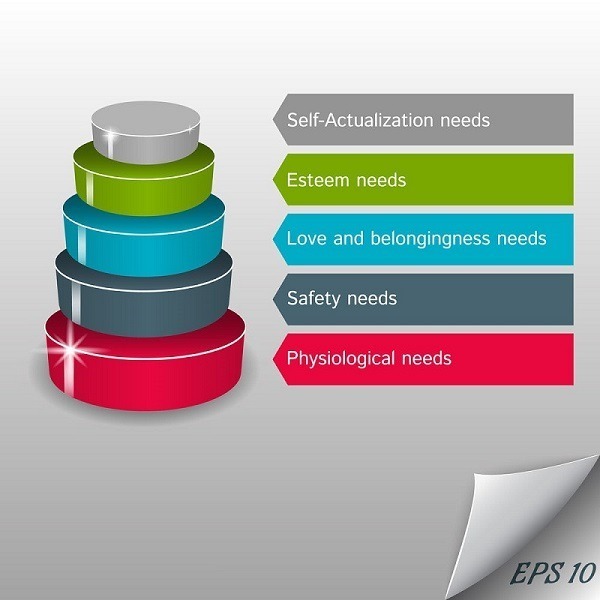 Need-based segmentation:
Need-based segmentation is based on the need of the firm and the content. For targeting the clients and conditions that meet the requirements or needs of the firm need-based segmentation is the best choice to go with.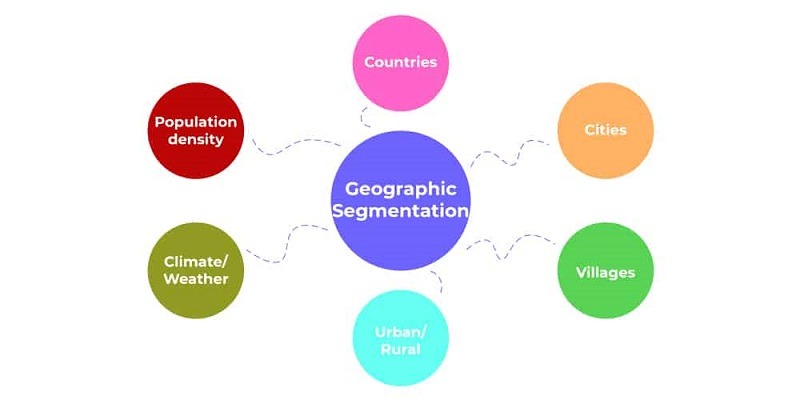 Geographical segmentation
Are you running a small law firm of real estate or wills estate? Then geographic segmentation is best for your firm. This kind of firms wants to target the client near them.
For becoming known within a specific area you can target the city, state, or country for getting the potential clients. Look for the best ways of advertisement in a specific area.
Following are the perimeters of the geographical segmentation:
State
City
Villages
The climate of the area
Population density
The rural or urban area
Pros and cons of geographic segmentation:
Pros:
People in the same area have the same/similar needs
Finding potential clients in the same area with similar needs is easier
The same area leads the firm to offer a large number of services
Cons:
It does not focus on the needs wants or behavior of people within a specific area
The perimeters like climate or population etc. can change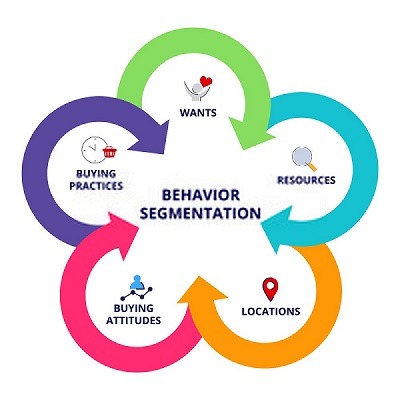 Behavioral segmentation
In behavioral segmentation, the area of interest of the lawyers/attorneys who work in the area of matrimonial law or product liability is targeted to gain valuable and potential clients.
Behavioral segmentation involves factors like product usage and marital status etc.
Pros and cons of behavioral segmentation:
Pros:
Clients of the firm are grouped according to their behavior
It makes the process of making marketing strategy easier
Advertisement becomes easy
It is helpful in firm planning
Cons:
Behavior is not measurable
It is tricky to judge the behavior of clients
Requires a lot of knowledge
For judging the behavior the job of a specialist is required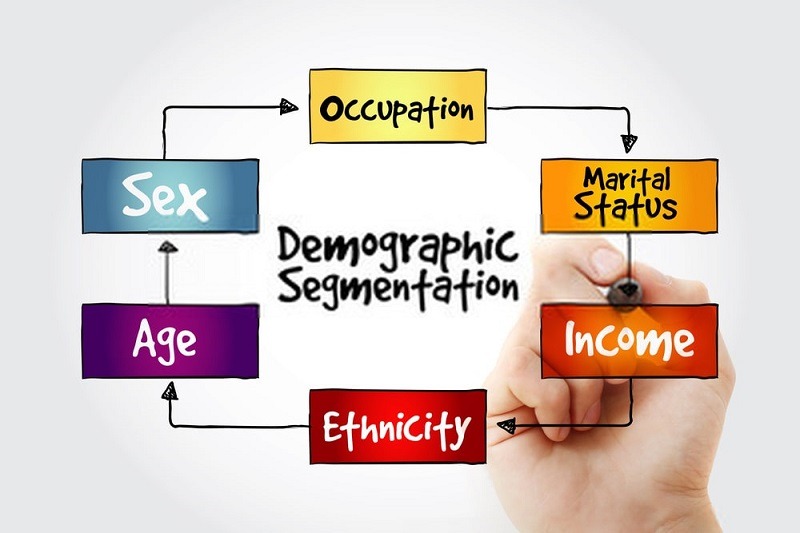 Demographic segmentation
If your small law firm is concerned with the case like criminal, class action suits, gender or caste discrimination then the demographic segmentation will be the best choice for your firm. This segmentation includes the unique characteristics for an individual like religion, class, status, caste, gender, color, family size, income, or age, etc.
Pros and cons of demographic segmentation:
Pros:
Obtaining data is easy
Targeting clients and client analysis is easy
It is cost-effective
Measurable
Social shifts and trends are easy to measure
Cons:
Assumption based
Assumptions could be true or false
Too vague demographic data
Clients can be alienate
Data is difficult to interpret
Demographics like age or income etc. can change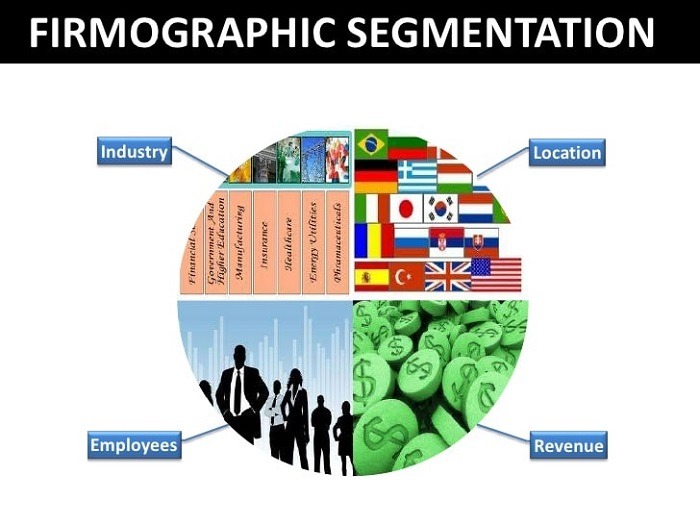 Firmographic segmentation
We suggest this kind of segmentation for the corporate law firm for targeting their clients. In this segmentation technique, the clients are sorted on the base of qualities or size of the company etc. this segmentation helps to divide the clients on the base of their qualities which will make the selection of clients easier for precise marketing.
Essential factors of firmographic segmentation:
Location of the firm
Status
Stage of the sales cycle
Industry
Company size
Executive title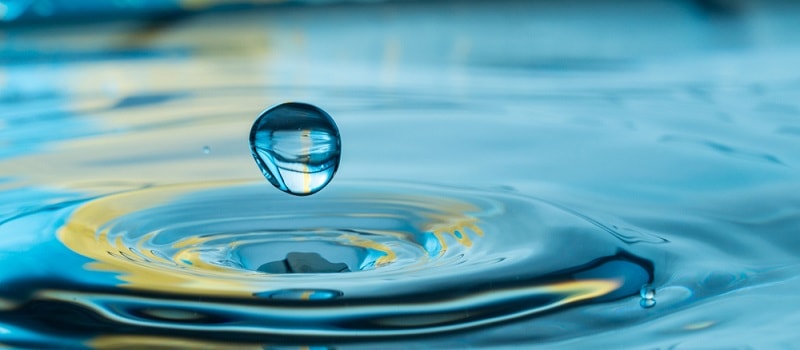 Define a small law firm.
Firms offering specific services and having two or more attorneys at small scale are known as a small law firms.
How much budget does a small law firms need to spend on marketing?
Small law should spend 2% to 6% of its revenue on advertisement and marketing.
How can a small law firm get clients?
Well, there are many ways to get clients some of them are given below.
By improving your website
By keeping contact with the old and loyal clients
By promoting your expertise in a specific field
By offering some incentives and discount to the clients
By having an online presence at social media you can attain more potential clients etc.
What advantage does a small law firm have over big firms?
A small law firm faces less competition than the big law firm. In a small law firm gaining position and reward is easier for employees than the large law firm.
How do law firm marketing consultants can assist me?
The reason for the existence of law firm marketing consultants is to help a law firm to achieve its goals and more potential clients.
Why do I need attorney/lawyer SEO?
The attorney/lawyer SEO involves the activities that help to gain more potential clients to your small law firm. These activities are consisting of tactics, techniques, and strategies to attract the client.
How do you define attorney lead generation services?
Attorney lead generation services can be defined in conjunction with outsourced services (email marketing services and inbound marketing services etc.). The attorney lead generation services on purpose tend to qualify and discover small law firm's potential clients.
What does a law firm need to know to achieve its goal?
A law firm needs to know about its plans, tactics, and strategies to visualize and gain its goal.
What is the difference between tactics and strategies?
Well, the tactics and strategies both are methods or approaches to achieving your long-term or short-term goals well strategies could be defined as more general than tactics whereas tactics are specific.
What advantages does marketing segmentation have over small law firms?
Small law firm marketing segmentation helps the firm to increase its ROI (rate of interest), get more out of the business development effort, marketing tactics, and to be smart a